SRCD State Policy Fellowship Program
Description
SRCD is currently offering a U.S. state policy 
post-doctoral
 fellowship which places developmental scientists in state executive branch agency offices focusing on programs and policies that support children's learning and well-being. They are an immersion experience in policy development, implementation, and evaluation.
Components
Text
About the State Fellowship Program
The SRCD State Policy Fellowship runs from September 1st to August 31st. During the fellowship year, fellows are supported by a placement supervisor within their state executive branch agency, an academic mentor, and by SRCD. Academic mentors for those participating in both the pre- and post-doctoral programs are expected to have backgrounds relevant to research on state early childhood (birth – age 8) policies and programs. 
SRCD expects the state fellowships to provide fellows with opportunities to:
Gain further understanding of state level early childhood policies and programs
Understand the linkages between research and policy through an immersion experience
Engage in the policymaking process
Learn how developmental science can be utilized to improve policy development, implementation, and evaluation
Contribute to the planning and implementation of key state programs and initiatives that serve diverse youth and families
Learn how to communicate effectively with policymakers and other stakeholders
Formulate more informed and useful questions for policy-related research
Further expand your career opportunities and network
Strengthen your skill sets with professional development opportunities
The SRCD policy team works to facilitate the fellows' experience and are available as a resource throughout the year.
The State Fellowship Program aims to:
Provide fellows with firsthand experience in state policymaking, program implementation, and evaluation.
Provide state executive branch agencies greater access to research expertise on a diverse range of child development topics to enhance evidence-based policy development, implementation, and evaluation.
Build a network of experts that bridge developmental science, state policymaking, and practice.
Examples of State Policy Fellow Responsibilities
State fellows can be involved in bridging developmental science research and policy through a variety of responsibilities. Depending on the specific placement, responsibilities might involve, for example:
informing the design of a new state pre-kindergarten program or working to strengthen an existing program.
assisting in the planning or implementation of policy initiatives to improve program quality.
supporting the design, implementation, or analysis work for a program evaluation.

participating in taskforces or workgroups to support data-driven decision-making, prog

ram

impr

ovement, or

strategic planning

with policy

stakeholders.

conducting needs assessments and focus groups to identify stakeholder needs and to inform programming.

contributing to research or policy briefs or reports to the legislature.

assessing a program's impact on diverse communities.
Text
One of the main positive experiences that I had involved going to meetings with [my state supervisor] and meeting politicians and advocates throughout the state…I would recommend [the state fellowship]—especially for students of color because I feel like I had opportunities that I wouldn't have gotten otherwise.
Credit
— Former SRCD State Policy Fellow
Image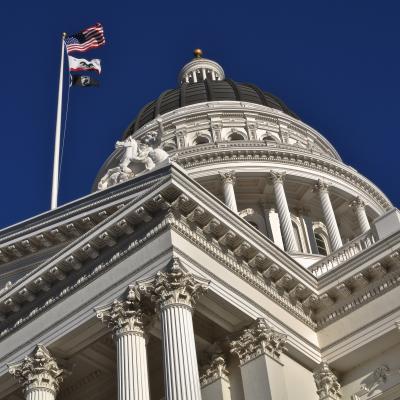 SRCD State Policy Post-doctoral Fellowship
Description
The SRCD State Policy Post-doctoral Fellowship places early career developmental scientists in state-level executive branch agencies that oversee the implementation of programs and services that support children's learning and well-being (from birth to 8 years old) for a full-time, immersive experience. Examples of areas of focus for agencies include, but are not limited to, those that oversee: education, child care, income security, early childhood mental health, family engagement, and child abuse prevention. Recent placement offices include: Indiana Family and Social Services Administration in the Office of Early Childhood and Out of School Learning and the Oregon Department of Education in the Early Learning Division.
Fellows are supported by a placement supervisor, who ensures the fellowship experience. Supervisor responsibilities include:
Coordinating a successful onboarding process for the fellow to acclimate to the office, including workstation set

up

Supervising the fellow's placement work

and fellowship experience through regular meetings

and

by

providing policy learning opportunities

Reviewing fellowship produc

ts, including the fellow's professional development plan

Attending semi-annual meetings with SRCD fellowship staff to ensure the fellow and the state placement office has a successful fellowship experience
Fellows are also supported by an academic mentor, whose broad responsibilities include:
Meeting at least once a month with the fellow to provide support and guidance on (1) the placement experience and connecting the placement experience with potential future career plans, and (2) applications and connections between relevant research, policy, and practice

Providing the fellow access to libraries, statistical software, and/or other resources

Reviewing fellowship products, including the fellow's professional development plan
Text
Who should apply?
The SRCD State Policy Post-doctoral Fellowship is designed for scholars from a variety of backgrounds and scientific disciplines and who have an interest in policy. Applicants must meet the following eligibility criteria:
Earn a doctoral-level degree (e.g., Ph.D., Ed.D., M.D.) relevant to child development no more than two years before the start of the fellowship
Applicants must be U.S. citizens
Applicants must be members of SRCD
SRCD embraces a commitment to, and support for, diversity in the child development field. This includes training and engaging a workforce that is representative of diversity in all its forms. We encourage fellowship applications from scholars of color, scholars from underrepresented cultural and ethnic backgrounds, scholars from low-income backgrounds, first-generation college graduates, scholars with disabilities, and scholars from the LGBTQIA+ community.
Previous fellows found it helpful to speak with former fellows about the application process and/or their fellowship experiences. We recommend you reach out to former fellows that you may know in your own extended network. If you'd like to reach out to a former fellow outside your network, you can also view list of previous SRCD Policy Fellows. Alternatively, you can contact policyfellowships@srcd.org to set up a connection with a former fellow.
Text
The learning and the growth was just incredible…I got an in-depth understanding of how decision-making is done at the state agency…I think you only get that when you have an immersion experience.
Credit
— Former SRCD State Policy Fellow
Image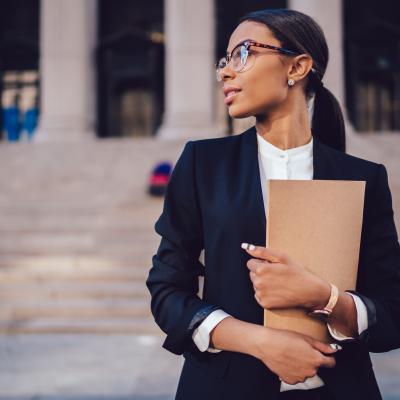 SRCD State Policy Pre-doctoral Fellowship
Description
NOTE: The SRCD State Policy Pre-doctoral Fellowship will not be offered during the 2022-2023 fellowship year. Please check back for updates about the status of the fellowship in the future.
The SRCD State Policy Pre-doctoral Fellowship places doctoral students in state executive branch offices that work on state pre-kindergarten programs. SRCD will be seeking candidates with a strong interest and background in early education.
Candidates must confirm with their academic advisor that participation in the program would be in keeping with the requirements of their doctoral program and would not impede progress towards the degree. Participation in the program requires a commitment to participate in an immersive placement in a state executive branch agency for an average of 20 hours per week. State executive branch agencies include divisions under the direct authority of the governor. Recent examples of placements include: Colorado Department of Human Services, Indiana Family and Social Services Administration, Massachusetts Department of Early Education and Care and the Virginia Department of Education.
Text
This experience has given me the additional perspective of how state policies and systems influence the programs that directly serve children and families and that help improve outcomes for children; we need research to support efforts at all levels of the system.
Credit
— Former SRCD State Policy Fellow
Text
Benefits of Being a State Policy Fellow
Be immersed in policy work at the state level.
Gain policy training as an early-career professional.
One-day state-specific training on the state's child and family policy landscape, organized by SRCD.
Two-day training focused on child and family policy, hosted by SRCD in Washington, D.C. Fellows will be reimbursed for all travel expenses.
Monthly video seminars for fellows with topics focusing on child development and public policy, as well as career development.
One-day Capstone meeting at the end of the fellowship year in Washington, D.C. Fellows will be reimbursed for all travel expenses.
Individualized professional development planning to support the acquisition of new knowledge and skills over the course of the fellowship program.
Development of a portfolio that showcases the fellow's experiences and contributions to the placement throughout the fellowship year.
Receive a stipend and health insurance or tuition allocation.
For Post-doctoral fellows:

Fellows will receive a stipend aligned with the federal GS level 12, Step 1 in their respective locality.
An allocation for purchase of health insurance is provided with the amount depending upon number of family members covered.
SRCD provides fellows with an allowance of up to $1,300 for moving expenses if they moved 50 or more miles.

All academic mentors receive an honorarium of $2,500.
Receive a professional development fund.
For Post-doctoral fellows:

Fellows receive an allowance of up to $2,800 to use towards professional development opportunities during their fellowship year.
Join an extensive network of fellowship alumni.
The SRCD Federal Policy Fellowship began in 1978 with congressional placements. In 1991, the fellowship program added placements in federal executive branch agencies. The SRCD State Policy Fellowship began recently in 2017.
To date, there is a network of approximately 200 fellowship alumni.
Text
Learn about the differences between the post-doctoral and pre-doctoral state fellowships, examples of past placement activities, and the benefits of becoming a fellow in this informational webinar presented by Dr. Kelly Fisher, SRCD's Director for Policy, and Dr. Ruth Friedman, former SRCD Congressional fellow and former co-lead for the SRCD U.S. State Policy Fellowship.
Text
I am immensely grateful for this fellowship experience. My understanding of early learning systems and the work that is done to support the well-being of children has expanded beyond the realm of academia. I feel more prepared to incorporate policy perspectives into my research, from the questions I ask to the methods and implications. Furthermore, I am confident that the fellowship has helped me develop the skills to meaningfully collaborate and partner with early learning policy-makers.
Credit
— Former SRCD State Policy Fellow
Text
Will SRCD host the predoctoral state fellowship in the coming year? 
From 2018-2022, SRCD supported pre-doctoral state policy fellowship programs.  The SRCD State Policy Pre-doctoral Fellowship will not be offered during the 2022-2023 fellowship year. Please check back for updates about the status of the fellowship in future years.