SRCD 2019 Biennial Meeting
Description
SRCD is… International, Interdisciplinary, and Relevant. 2019 Biennial Meeting held in Baltimore, Maryland, USA on March 21 - 23, 2019
Components
Text
#SRCD19
SRCD Events Mobile App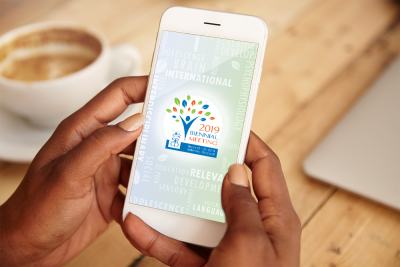 Text
Navigate the event like a pro with the SRCD19 mobile app, powered by Core-Apps. With the SRCD19 mobile app, you can:
Stay organized with up-to-the-minute Exhibitor, Author, and Session information
Sync the app across all of your devices with Multi-Device Sync
Receive important real-time communications from SRCD
Build a personalized schedule and bookmark exhibitors
Take notes and download event handouts and presentations
Rate the sessions you attend and comment on them, too
Locate sessions and exhibitors on the host venue maps
Find attendees and connect with your colleagues through the Attendees tab
Stay in-the-know and join in on social media with #SRCD19
And much, much more!
Should you have any questions or technical difficulties, please contact support@core-apps.com.