Policy Engagement
Subtitle

Communicate, Exchange, and Translate to Policy and Practice
Page Description
We understand developmental science has the potential to improve human lives and can help inform policy and practice. As a key source of scientific knowledge, SRCD translates and communicates research into meaningful and useful recommendations for policymakers and practitioners.
Featured Items Header

More on SRCD's Policy Engagement
Featured Items
Feature Image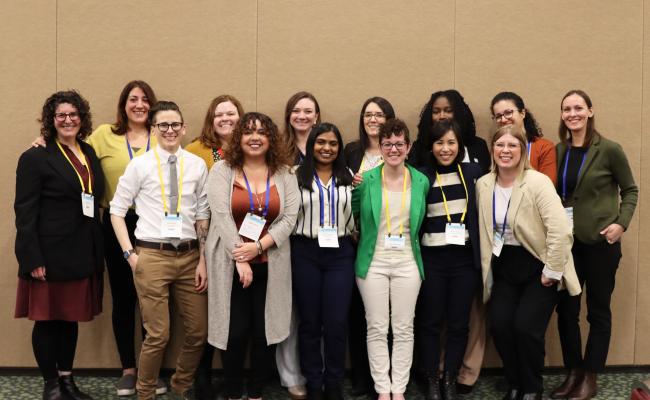 SRCD U.S. Policy Fellowship Program
Page Description
The SRCD Policy Fellowship immerses postdoctoral child development experts over one to two years in a U.S. federal agency, state agency, or congressional placement where they work full time on child and family policy. Applications for 2024-2025 close at 11:59 p.m. ET on January 7, 2024.
Learn more about the Fellowship. Learn how to apply. 
Science Advocacy Activities
Page Description
SRCD posts comments, submits responses to draft policies, signs-on to multi-organization letters, and shares updates regarding policies and practices impacting our scientific community's ability to fund, conduct, publish, and disseminate its research.
Policy Update
Page Description
SRCD's "Policy Update" monitors policy developments in Washington, D.C., including federal priorities for developmental science, and legislation and programs relevant to child development. It also contains information on conferences and training opportunities, new reports, and requests for comments. "Policy Update" also highlights the work and experiences of SRCD Policy Fellows in the column "Spotlight on the SRCD Policy Fellow."
Highlights Header

Policy Highlights
Components
Text
Nominate a topic for Rapid Response
SRCD has committed to expanding its engagement on social and public policy issues that are informed by child development research. Through the Rapid Response process, we seek to be both proactive and rapidly reactive to such issues as they arise. We encourage any SRCD member to nominate a topic for rapid engagement.