SRCD U.S. Policy Fellowship Program
Page Description
The SRCD Policy Fellowship immerses postdoctoral child development experts over one to two years in a U.S. federal agency, state agency, or congressional placement where they work full time on child and family policy. Applications for 2024-2025 close at 11:59 p.m. ET on January 7, 2024.
Learn more about the Fellowship. Learn how to apply. 
Featured Items Header

Types of Policy Placements
Featured Items
State Agency Placements
Description
If you want to get to work right away, implementing policy and programs, the state fellowship is for you. State fellows are often on the implementation side of policy, assisting in the design, implementation or analysis for program evaluation. They might participate in taskforces or do strategic planning for departments or analyze state data to improve program performance.
Federal Agency Placements
Description
See how decisions are made that can affect the scientific community's research agendas. Get involved in improving nation-wide childcare and social programs. Apply for a federal agency placement.
Congressional Placements
Description
Be where policy is happening. Apply to work on Capitol Hill. Congressional fellows learn about policy development, implementation, and evaluation, and how to use developmental science to inform public policy in the highest levels in the United States.
Components
Image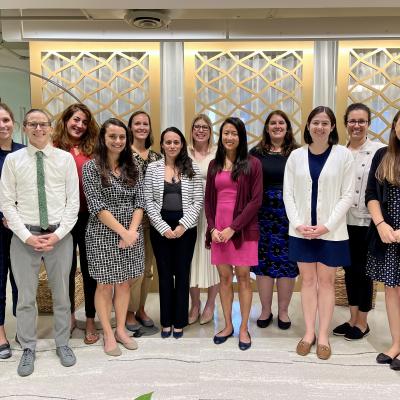 About the Fellowship
Description
Explore a once-in-a-lifetime opportunity to build connections between child development research and public policy. In the SRCD U.S. Policy Fellowship program, experienced child development researchers spend an immersive one to two years working to improve evidence-based policymaking. Fellows receive a competitive stipend, professional development and mentorship, and explore alternate career paths.
With almost 250 alumni over our 30+ years of success, we have placed fellows in 20 states in all regions of the country, as well as Washington, D.C. Among our alumni are some of the most influential researchers in developmental science, senior staff at federal and state agencies, and philanthropic leaders.
In 2023, 100% of fellows said they would recommend this program to others, and 100% believe that the program helped them advance their career goals.
Text
"Participating in the fellowship was one of the best decisions of my career. I learned the details of how early childhood policy programs are designed and delivered. Through the fellowship I also extended my understanding of the importance of applied policy focused research. I could not have learned that if I had stayed in academia."
– Stephanie Curenton, Executive Agency Fellow (2002-2003)
Text
The Fellowship Experience
The Fellowship runs from September 1 through August 31 each year. There are three different placements: state agencies, federal agencies, and U.S. Congress. All fellows work full-time on issues relevant to children and youth. They serve for one year, with the option for federal and state agency fellows to extend for a second, if everyone is satisfied.
Our fellowship is unique. As a fellow, you will experience life as a policymaker. You will be exposed to careers in academia, government, philanthropic ventures, research firms, and more. Our staff go above and beyond for our fellows, and our fellows have opportunities to grow in ways that many of our alum tell us they've never had before or since.
Text
"This fellowship has been an absolute gift for my career. I have discovered exactly where I want to be. I am forever grateful to SRCD for accepting me into this fellowship and awarding me with this opportunity that profoundly influenced the direction of my professional career."
 – Tanya Tavassolie, Congressional and Executive Agency Fellow (2021-2024)
Text
How do the placements differ?
Congressional fellows work in fast-paced environments, on multiple projects. They use their expertise to assess legislation's impact on children, advise their office on policy, draft memos, and more.
State fellows work in state executive branch agencies and focus on policy implementation. They assist in the design, implementation, and evaluation of social programs that reach children and families.
Federal agency fellows develop research funding, support regulatory processes, provide technical assistance to childcare programs, and more, depending on the office.
Learn more about the right placement for you: State | Federal | Congressional
Image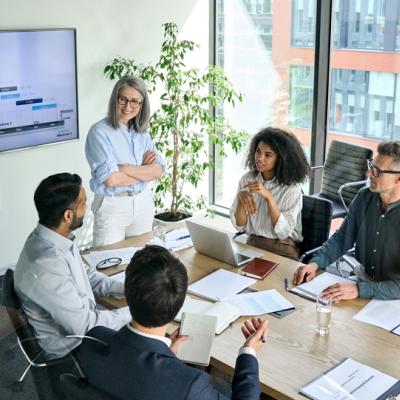 How am I supported as a fellow?
Description
Fellows receive a highly competitive stipend – more than a typical postdoctoral position – as well as other support, including:
A professional development budget and support for a personalized plan.
A healthcare stipend and relocation reimbursement.
Exposure to a wide array of career options in the policy and research nexus. 
Support with job application and interviewing experience such as resume and interviewing skills and connections to potential employers.
A cohort of peers that support and learn from each other through monthly webinars, fellowship training, and networking opportunities.
We calculate stipends using the federal government's General Schedule Level 12 rate, considering post-Ph.D. experience and your respective locality. The starting stipend for a fellow in Washington D.C. who has just completed their Ph.D. is $94,199 annually, as of 2023. 
Text
"I came in wanting to understand the through-line of policymaking and how research can take advantage of a window of opportunity. How can I use what we've learned from research in the areas that don't tend to focus on it – funding, ideology? … I wouldn't have traded this experience for anything."
 – Sara Vecchiotti, Congressional and Executive Agency Fellow (2004-2006)
Image
What do fellows learn?
Description
How to implement policy at different levels of government, including the opportunities and challenges of connecting research with policy.
How to work with different stakeholders in the policy and research world. 
How diversity, equity and inclusion (DEI) issues arise throughout this nexus, including the systematic factors that sustain or promote inequities.  
The different research needs that different types of policymakers need. 
How to communicate effectively both orally and in writing with different audiences.  
How to ask policy relevant research questions including how to solve problems in the research and policy realm. 
Text
How should I choose between the different placements?
Before applying, familiarize yourself with the three placements: state agencies, U.S. Congress, and federal agencies. There are many different reasons why you might choose one fellowship over another.
A few questions to ask yourself:
Can I move to Washington DC? Both the Congressional and federal agency placements require that you move to Washington, DC. If you cannot for some reason, then the state fellowship may be a better fit for you.
Is my research focused on young children and families birth through age 8? Both the Congressional fellowship and the state fellowship are focused on young children.
Am I more interested in how policy is set or how policy is implemented? The Congressional fellowship focuses more on the authorization and funding of policies and programs that touch children and families, while the federal executive branch and state placements are executive branch agencies that focus on policy implementation.
Am I a U.S. Citizen? The Congressional and federal agency placements require U.S. Citizens. Some state agencies may accept non-citizens. If you are not a U.S. citizen, it is important you ensure your perspective state agency allows contractors to be non-citizens, prior to applying to SRCD.
Am I interested in how the government funds and manages research and evaluation? Some placements specifically focus on research and evaluation while others are more focused on implementing social programs. If your focus is on research, we suggest you check out the National Institutes for Child Health and Human Development (NICHD) and the Office of Planning, Research, and Evaluation (OPRE). For programs and policy implementation, the state placements, Office of Child Care, Office of Head Start, and the Office of the Assistant Secretary for Planning and Evaluation are better fits. Within Congress, you will look at the policy sphere with a strategic lens, using your research skills to help inform legislation.
What type of group experience do I want to have? While all of the fellows are part of the SRCD policy fellowship network, certain placements may have opportunities to work closely with other fellows. For one, the Congressional placements and federal executive branch placements are both in Washington, DC, so those fellows have more opportunities to develop social relationships. State fellows build connections but do not benefit from the geographic proximity, since there is rarely more than one fellow in a state. Some federal executive branch agencies regularly accept more than one fellow at a time, giving fellows placed in those agencies an opportunity to work together.
I still can't decide! If you are torn by different options, we understand! Each of these experiences is a once-in-a-lifetime look at different policy arenas. That's why we allow fellows to apply to different placements. We can't guarantee that you will be selected twice, and we don't give alum special treatment, but it gives you options! We often have, say, a Congressional fellow who then applies to a state or congressional placement, or vice versa. So if you're stuck, know that you have the option to re-apply after you complete one placement type.
 
"I loved the networking and access to the professional development activities! It was so great to be able to expand my learning in new ways and get out of my scientific comfort zone."
 – Shirley Huang, Executive Branch Fellow (2022-2024)